First-class translations
in all languages
Translation
ACP Traductera specializes in translation services into Central and Eastern European languages across all fields of expertise. In our team we have over 1,200 linguistic professionals, all of who live and work in the target language country and are native speakers of that language.
We have the resources, experience and technology to perform your most difficult translation projects. From marketing communications and contracts, to manuals and technical documentation, let us transform your documents and make them available to a Central and Eastern European audience ‒ accurately and appropriately.


Website, SW and Game Localization
We provide a full localization service ‒ translation, software engineering, DTP and testing.
We offer our local, in-country expertise to you to successfully promote your products and services in Central and Eastern European markets.
We don't just translate your documentation or website ‒ we do much more. Using our deep understanding of local markets, we adapt your materials to address local market needs and cultural expectations.
Website localization

Game localization
Software localization and engineering

Documentation localization
DTP and pre-press layout creation

Testing
Copywriting
We compose creative translations and copywriting fit to dance to! Your texts will be transposed into the target language and creatively arranged around your themes.
Marketing and promotional texts are not the only setting for creative translation – academic texts, novels, articles and news reports can also generate earworms. Our virtuoso copywriters possess independent, creative brains and will make your texts sing so beautifully that even search engines will want to join the choir!
Machine Translation Post-Editing
We have in-depth experience of post-editing machine translations. We can offer two types of service within this category:
Fully edited MT guarantees a result that corresponds with a human performed high-quality translation and enables a minimum daily capacity of 5,000 source words/per editor.
Lightly edited MT is offered where only essential corrections are required by the client. This enables a daily capacity of up to 10,000 source words/per editor, but does not stylistically correspond with a higher quality translation.
Revision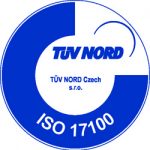 Revision is a compulsory part of our translation service in accordance with the European Standard for Translation Services ISO 17100.
Revision is checking against the source text by an independent translator. The translated text is compared against the original to ensure there are no mis-translations. We recommend our Revision service for the translation of texts which are highly demanding in terms of expert content and detailed accuracy.
Review is full grammatical and stylistic control of the target text without checking against the source text. Examination is made of the target text for its suitability for the agreed purpose and respect for the conventions of the domain; review is always conducted by linguists.
SEO Translation means translating a list of keywords from the source language into the target languages, including suitable synonyms, making sure that they match the main content of a website and get the best search engine hit rates.
Every single attribute on a web page should be translated in a way that makes the page as attractive as possible to search engines in the target language. ACP Traductera has extensive experience of translating keywords for SEO purposes. We've provided SEO keywords translation services in a variety of fields including engineering, automotive, medicine, pharmaceuticals, chemistry, software & IT, games or marketing.
SEO translation content = keywords, expressions, titles, tags, anchor texts and script messages.
Our team of localization experts are passionate about all things digital. And they're here to help you with the entire range of multimedia services. We have native translators, voice talents, engineers, and testers … who all have a deep understanding of country-specific cultures, and work seamlessly together to adapt your multimedia content to suit the needs of your target audience.
Our foreign language services cover audio-visual media. We provide localized versions of a wide variety of your media content.
Voice-over is an audio-visual translation technique in which actors' voices are recorded over the original audio track, which can be heard in the background. For your training videos, films or TV commercials we have a variety of native-speaking talents from different countries for you to choose from.
Our subtitling services are offered in co-operation with language experts from countries all over the world. Our specialists provide your films, videos or games with a complete subtitling solution at short notice using the very latest technologies.
Transcription

Localization

Testing

Voice-over
Subtitling

Dubbing

Video or audio production

Graphics processing
Translation of marketing collateral

Sales

Legal documents

Website localization etc.
Would you like to know more about multimedia localization? Click

HERE

.
Desktop publishing (DTP)
In co-operation with a professional graphic studio, we can provide you with localized catalogues, manuals or leaflets in any form you require, using the latest desktop publishing software and state-of-the-art graphics. Your document can be prepared on any type of special paper you request. Printed materials prepared in this way can be delivered directly from the DTP studio, offset by a leading printing company.

Being dedicated gamers, our experts will apply their passion for gaming to localize any of your games across a range of platforms, including: MOBILE, DESKTOP, CONSOLE, BROWSER and BOARD GAMES.
Medicine and Life Sciences
Medical, life sciences, healthcare and pharmaceutical translations are our top translation services. We have already translated over 41,370,000 words in these fields of expertise. We apply detailed quality checking procedures to ensure the highest possible quality of our translations.
ACP Traductera has been the official supplier of medical and pharmaceutical translation services for the European Medicines Agency since January 2007.
We are also the direct long-term supplier of high-quality translations for 3M, Zentiva, Coloplast, Contipro, Eli Lilly, Alcon Pharmaceuticals, and other companies.
Regulatory Compliance Documents

Clinical Research and Trials

Safety Data Sheets

Pharmacological Studies

Patient Documentation and Questionnaires

Medical Documentation and Reports
Manuals for Medical Devices

Instructions for Use (IFUs)

Product Labels and Insert Leaflets

Patents for Medical Devices

Descriptions of the Production and Testing Process

Marketing Collateral
Study Protocols

Case Report Forms (CRFs)

Development Safety Update Reports (DSURs)

Drug Registration Documentation

Informed Consent Forms

Patient Reported Outcome Measures (PROMs)

Manufacturing Process Description etc.